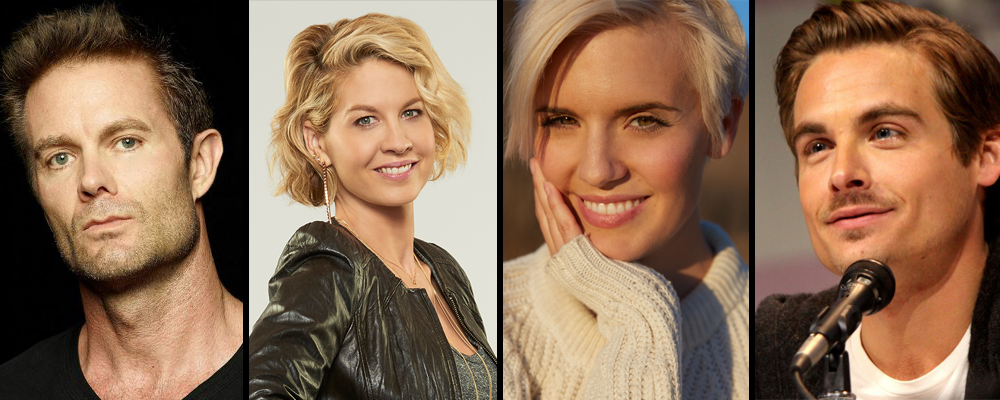 Se está rodando ya la temporada cuatro de "Fear the Walking Dead" con muchas novedades en su reparto.
Estos son, por ahora, los nuevos actores confirmados:
 Garret Dillahunt
Es un gran fan del universo zombie de AMC y tuvo interés en interpretar al malvado Negan en "The Walking Dead". Es conocido por sus trabajos en otras series como "The Mindy Project", "The Gifted", "The Guest Book", "Hand of God o Raising Hope", entre otras.
Jenna Elfman
Famosa por su papel en la comedia "Dharma and Gregg", fue parte también de "Imaginary Mary", "Accidentally on Purpose", "1600 Penn" y "Growing Up Fisher".
Maggie Grace
Célebre por sus interpretación de Shannon en la serie "Lost" e Irina en la saga "Crepúsculo".
 Kevin Zegers
Recordado por el film Transamérica (por el cual ganó un premio en el Festival de Cannes como joven promesa) y la serie Gossip Girl, Kevin ya tiene experiencia con zombies por su actuación en la película "El amanecer de los muertos".
Aún no se conocen detalles de sus personajes pero estamos seguros que serán parte de un nuevo e intenso rumbo para la serie.
Además, Andrew Chambliss e Ian Goldberg (Once Upon a Time) tomarán el mando como showrunners para la cuarta temporada y Scott M.Gimple, escritor en The Walking Dead,  también se unirá al spin-off como productor ejecutivo.
¿Quieres revivir la tercera temporada de FTWD? ¡No te pierdas la maratón!