Sobre la serie
Game of Arms es una mirada dentro del crudo y altamente competitivo mundo de las competencias de Pulseadas en los Estados Unidos. La serie sigue a los miembros de cinco clubes de pulseadas regionales en Erie(Pensilvania), Kansas City, Nueva York, Sacramento(California) y Baton Rouge(Los Ángeles), donde vemos como ponen en juego su reputación, sus relaciones y el dinero.
Game of Arms no sólo se centra en la técnica y habilidad en esta competición de alto riesgo, sino también en la familia, las carreras y las luchas personales de cada protagonista.
En cada episodio viviremos el dramatismo detrás de cada partido camino a la gran final del torneo, donde todos competirán por el gran premio y el derecho a fanfarronear.
Año: 2014
Reparto: Doug Allen, Larry Alexie, Brian Hinson

Posts relacionados con esta serie!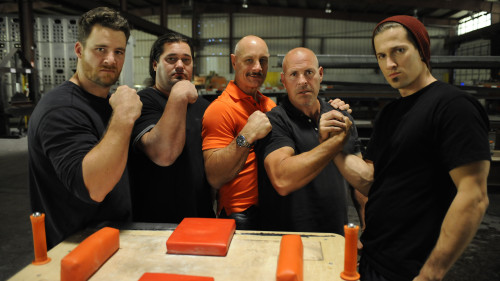 Game of Arms: Conoce a los jugadores
Más de: Game of Arms